"Look below for options to take your Business and your Life to the Next Level"
Upcoming EventsOctober 22, 2013 I will be having a seminar at Carlton Place District Chambers of Commerce
When Did You Last Increase PROFITS by 61%?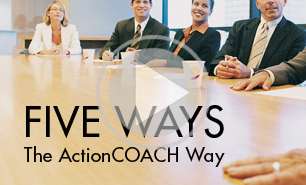 Did you know that you will Increase your Profits by 61% and you're Sales by 46% just by increasing each of the 5 ways by 10%? The 5 ways is a simple but explosive system of evaluating your business in terms of marketing and sales. The 300 plus strategies have worked for every type of industry helping thousands of Businesses like your…all over the world. Once you have selected the strategies for your business, we will work together on putting them into ACTION and getting YOU RESULTS.

Are you ready to take Your Business, Your Team and YOU to the Next Level?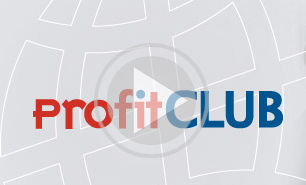 ActionPROFT CLUB is the most practical, dynamic and profitable business, sales, and marketing program you'll ever invest in, and here's why. It's not just finding "WHAT" you need to do……you will leave this program knowing "HOW" to do what you need to do to get ahead. These sessions will LEVERAGE over 300 ways for you to develop and apply them to YOUR business, to boost YOUR profits and free up YOUR time..right now…

Vikas Dhawan, Apollo Chiropractic "My team and I have been working with The Coach for over 2yrs. We've increased our sales by 122%, our Net Profit (bottom line) by 230% and reduced my time by over 30%. He's taken the practical business principles and had us apply them such that they are now part of the Companies DNA. We're now able to Leverage Strategic Alliances, hire the right people that FIT our Culture and Vision and at the same time become a more confident leader. It's been one of the best decisions I could have ever made, not just for my business, but for my lifestyle"
Yvon Prud'homme, Emile Prud'homme Insulation Supply Ltd "Being in a 42 years old business that we love, we never thought we would need a business coach, but it made sense. We believed in our potential, but we did not always know which road to take. Our coaching has helped us tremendously in believing that we can continue to grow our business without it affecting our family lifestyle. We have learned that with a better vision, systems and clarity of what we want to accomplish, our dreams have more chance to become reality. Every great golfer has a coach why not our business and its people."
Chantal Charlebois and Sophie-Anne Charron, Boston Pizza "Having Andrew has given us the ability to create clear Marketing Plans that differentiate us from the competition. We now work backwards from the Goals, so we know the HOW in achieving it. This has enabled us to Test and Measure each step of the plan to ensure a Profitable Result. Also clarity in communicating between our team and us as partners, knowing the expectations and results we all need to strive towards"
Lénard Gendron, Hammond Golf and Country Club "With Andrew's help, using his own experiences along with the resources provided by ActionCOACH, we started restructuring the company – starting with the basics, which has created a solid foundation to know my Business inside and out. I now have never been so excited about the future. If you want to improve your company, regardless of the type, I would recommend engaging with The Coach"